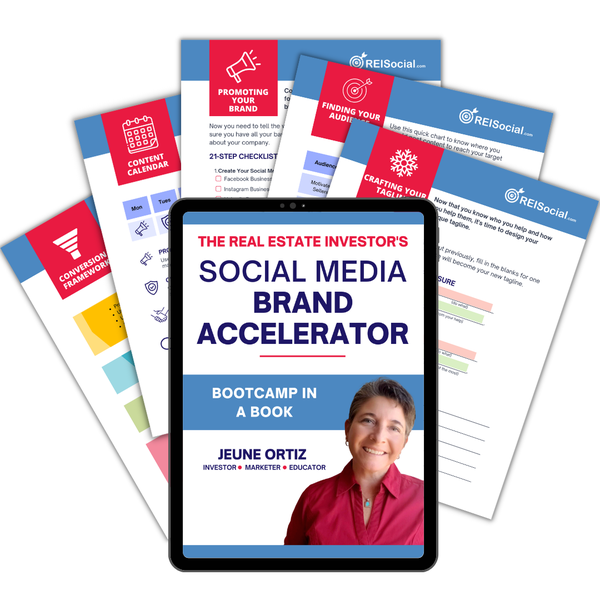 This is How You Win
Before You Arrive

✔️Be the only investor your ideal seller trusts
✔️Be omnipresent and easily found
✔️Have a unique brand that sets you apart from competitors in your market
✔️Speak to your seller's pain, and show them how you are the solution
Stop Competing on Offer Price
Investors often spend hours of their precious time meeting with sellers only to end up competing on offer price because they don't have the reputation to earn the seller's trust.
Social media is the way to build a credible brand that sellers, agents, and other professionals trust.
Yet, many investors don't understand how to make social media work for them. They are trapped in an endless cycle of competing on price and losing to investors who have a better brand reputation, or deeper pockets.
This workbook levels the playing field
The exercises and information in this workbook will help you:
Build a solid omnipresent brand

Communicate what sets you apart from your competitors

Earn the Know, Like, and Trust factors needed to close sellers

Position your brand as the go-to real estate solutions company

Find out how to use social media to win before you arrive
If you're ready to stop competing on offer price and win the deal before your first conversation with a seller, this workbook is for you.
What's Inside?
Create a brand that stands out
Craft a personal brand and tagline
How to get started on the 5 social platforms that matter most
Learn the social media sales funnel
Get a weekly content calendar
A full month of 30 post ideas
22-step checklist for promoting and building your social audience